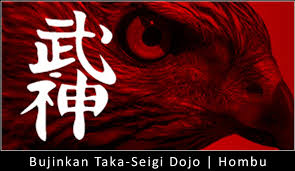 Tactical Pen Review pt 2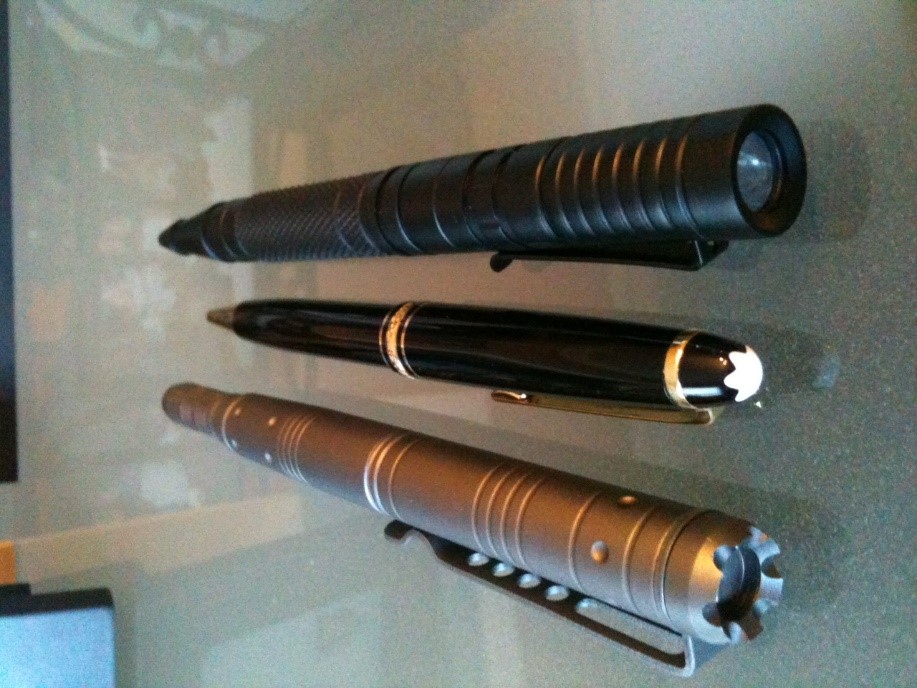 Recently I tested out 2 more tactical pens (pictured), the Colt Defender and the Night Armor Tactical Pen w/light.

I took each of these to work with me for a week and then flew across country and used them during a Bonenkai seminar last weekend. During the seminar a number of students played with each of these as well as the others that I have written about previously. Both pens, as well as 6 others and 2 surefire flashlights, made it through TSA in my hand carry bags.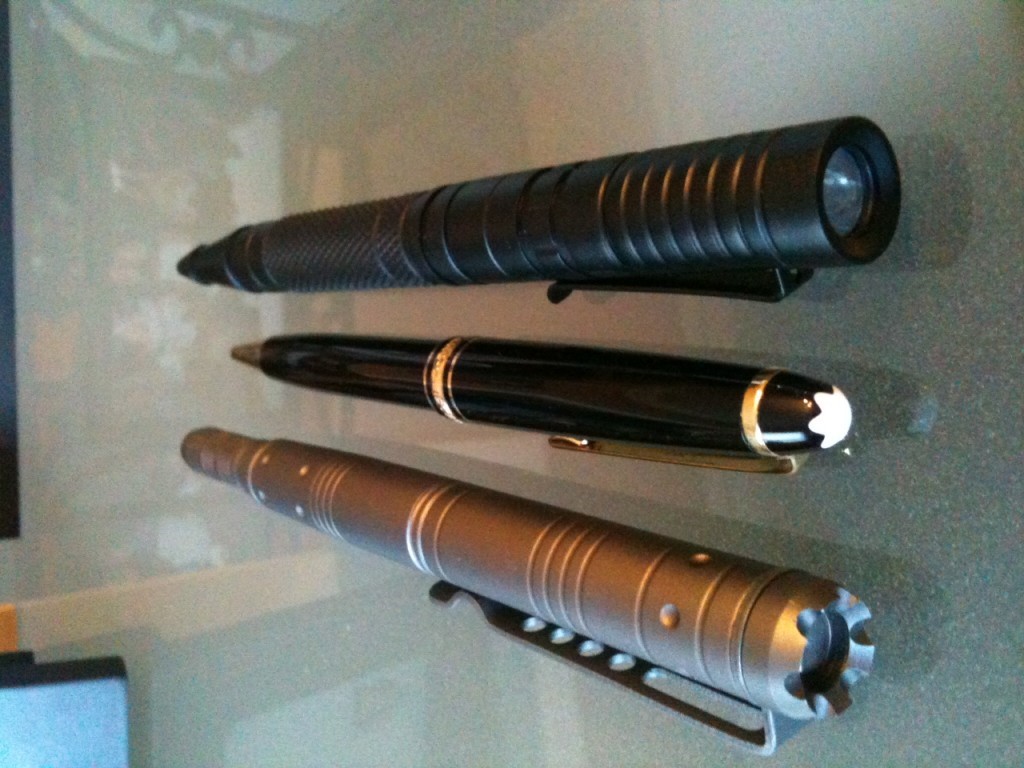 Colt Tactical Self Defense Defender Pen, Glass Breaker and Crown Kubotan (grey). Monte Blanc pen in middle for contrast. Night Armor Tactical Pen with Built-in Flashlight (black).
The Colt has some interesting features that I liked and some I did not. It has a glass breaker on one end that is rather flat (not pointy), which I liked. I also liked that the clip was not too tight, even though its pretty impressive. It did not tear with my pants or suit when carrying it. What I did not like so much was the scalloped cap end, they refer to as the crown. I would say this is a good DNA scraper if defending yourself in a fight, however, more than likely it would catch your own DNA as much as the assailant. Every time I pulled this pen out of my pocket or pulled the cap off to use the pen, the sharp end would collect some of my skin and a bit of my clothing. I imagine over time it would collect a lot of DNA from anyone using it and I don't really know how helpful that would be in a court of law. The scalloped crown is fairly sharp and it would definitely start to cut into the fabric of your pants, suit jacket or shirt over time too. The scalloped end will cut your thumb pretty good if you cover that end while striking with the other end. The cap is a bit loose when in the closed position, so I would worry about leakage. However, the cap is very tightly held when you put it on the butt end while writing. So unlike some of the other two piece pens I have reviewed, this cap wont slip off while writing. All in all an okay tactical pen. I am not enamored with the sharp scalloped end unless I were wearing gloves and tactical/combat uniform. I recommend changing the cartridge to the Fisher Space Pen (no leaks) and carrying this one in a bag on travel or in the car.
The Night Armor one was also interesting since it has a flashlight on one end. This pen can come apart so you can clip the light to your cap visor and then hold a shortened defender pen or just write in the dark. Very versatile and the writing part was smoother than most of the other pens I have tested. Has a glass breaker on the small end. If using this as a defensive weapon, striking with the flashlight end (which is bigger) will break the flashlight function with one or two medium blows. Its a bit longer than most of the other pens I have tested. The clip is very tight so this is a downer for me if I want to wear the pen with my dress clothes. Also a downer is that when you swap out the cartridge for the Fisher refill, it changes the pen dynamics and when you detach the flashlight the refill is exposed. So you have to keep your thumb over the end of the refill if you want to write with it. Good pen to use on an airplane or keep in your desk if you need to use a light to see behind your computer or something similar. I wouldn't recommend wearing it due to the tight clip and also the length would be problematic in your shirt pocket.
[Author's note: Not related to these two pens specifically, but one of the students at a recent seminar said that he had their tactical pen taken away by Israeli security when he flew into Israel recently. The student said that Israeli security going into the country was very thorough and knowledgeable about these pens and they do not allow them in the country. However, once through customs and immigration, the student saw these types of pens for purchase. My recommendation is not to try to get one into the country, but just purchase a cheap one after you get there.]
Phillip Legare
Strength Through Proper Training
www.TakaSeigi.com